A1-PriyankaReddy
From CS 294-10 Visualization Sp10
Good Visualization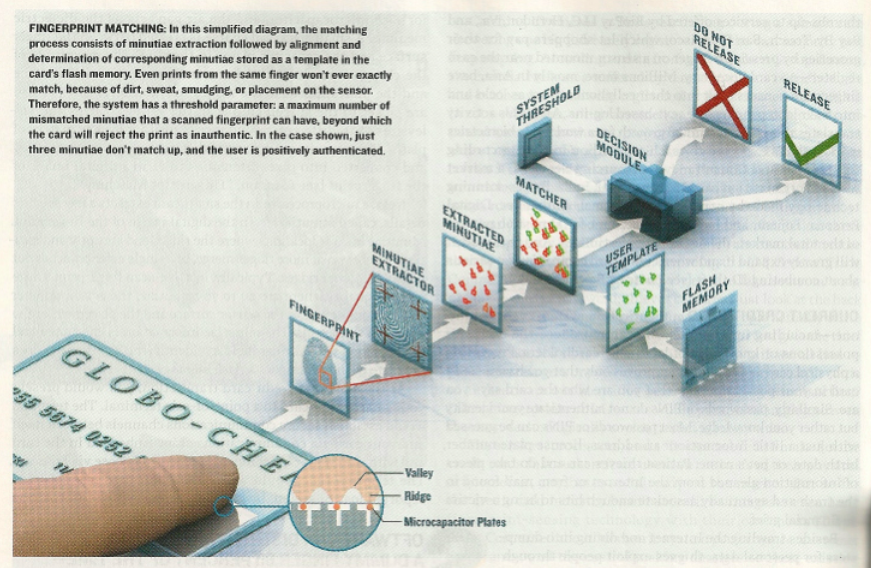 This image depicts the various steps in doing fingerprint matching. I liked this visualization for the following reasons:
The image is simple enough for those with no biological knowledge of fingerprints to understand.
The diagram is able to depict both the systems and biology involved in the process and does so in a way that it's clear how all the different components are interacting.
The diagram stands alone. The accompanying text is not necessary to understand the diagram.
Bad Visualization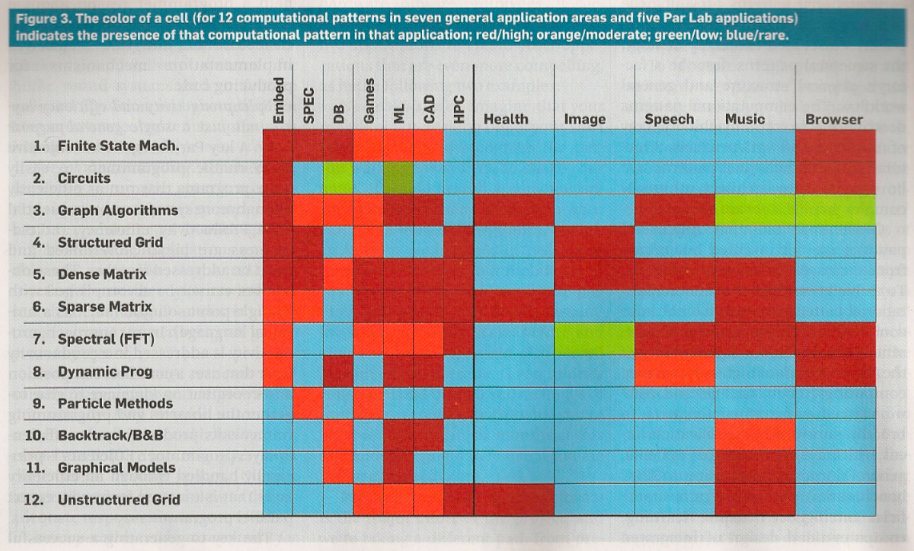 This image shows the presence of 12 computational patterns in 12 different applications. The following problems exist with this visualization:
The key to the colors on the chart is in text in the graph's caption, making it difficult to quickly understand what each color means.
The scale used is high/moderate/low/rare, which is very vague - it's unclear whether they're using absolute numbers or percentages of products in each industry or something else.
The 5 applications on the right side of the bold black line are Par Lab applications, while the 7 on the left are general. However, it's not clear from the graph or its caption why the Par Lab applications have wider boxes.
---