HeuristicEvaluation-VidyaRamesh
From CS 160 User Interfaces Sp10
Trip Planner
Bart Map
Violation: The differing color of the background across various views.
Rule: Aesthetic and Minimalist Design/Consistency and Standards
Why: The background color switches between the typical blue of an iPhone application and a plain black screen. This causes the user to wonder if the application was poorly made and if this application is the combination of two different applications.
Severity: 1
Frequency: Every other tab is a different background color from the previous tab.
Impact: It does not hinder the user, even if it leaves a bad impression of the application.
Persistence: It is very easy to overcome and is just a cosmetology problem.
Bart Guide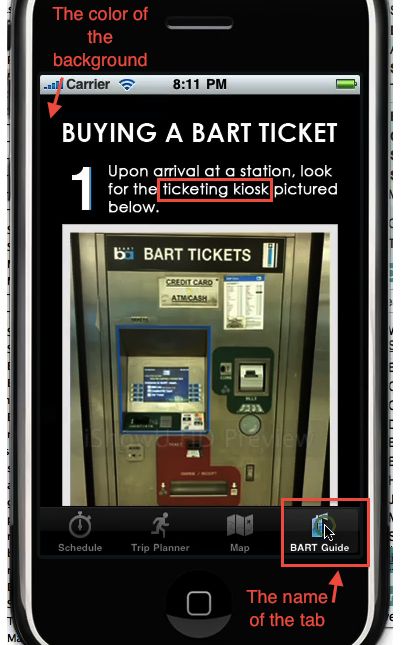 Scheduler
---