ProjectProposal-AnnetteTrujillo
From CS 160 User Interfaces Sp10
Introduction
---
The main idea is to have an app with infomation on brand new vehicles offered by a company, say Honda. The information includes specs and pictures. Then possibly the ability to use GPS to find the nearest Honda dealership to your current location. And it also has the ability to save your favorite vehicles, that way you don't have to search for the vehicle again, its information is already saved in your favorites.

Target User Group
---
The target user group is people that are interested in buying a new Honda vehicle. So people who are interested in learning more about buying a brand new Honda vehicle can use this app to see what vehicles are available, see pictures, and specs on those vehicles. You can search for a car depending if you want a roadster, coupe, sedan, SUV, or truck, or by gas efficiency, etc.

Problem Description
---
If you are interested in looking up information on brand new cars, and you are out and about with only your iPhone in your pocket, the actual Honda website may not be too iPhone friendly, so this app would make it easier for someone to search for information (when they can't do so via their home computer). And if after looking at information you are interested in seeing a car in person, the GPS will tell you the nearest dealership to your location, which is convenient if you are currently in a city that you are not too familiar with.

Problem Context and Forces
---
A lot of people like researching vehicles before going into the dealership, so they have more of a sense of what they want. This app would help those people feel prepared to go into a dealership. Let's say this user is currently grocery shopping, and she planned on going to the Honda dealership afterwards to check out what cars they have. If she uses this app while shopping, she might not even be interested in any vehicles, so she saves herself the time after shopping and can go straight home. Otherwise, she already has a car in mind and goes to her nearest dealership (marked by the GPS) prepared to see it in person.
Solution Sketch
---
Each different page has shortcut icons for each menu option: an icon to search for dealers, an icon to search for cars, an icon to see the favorites.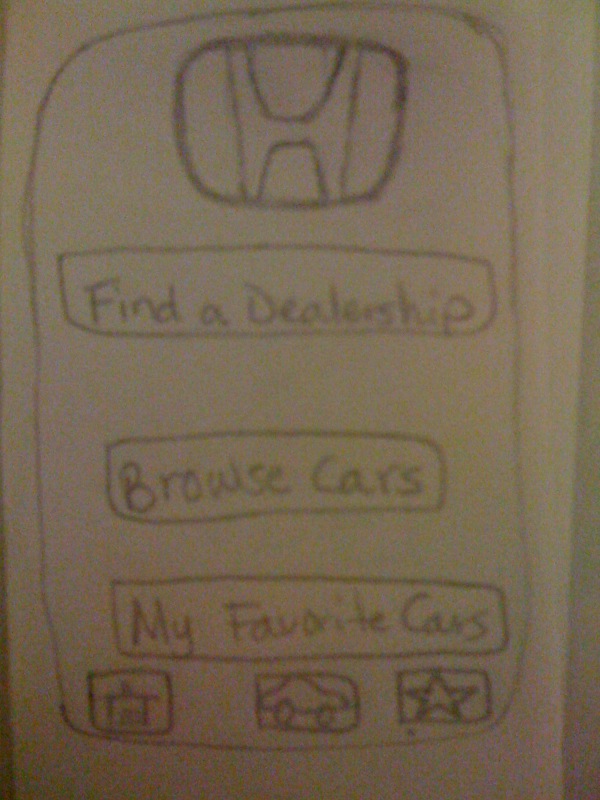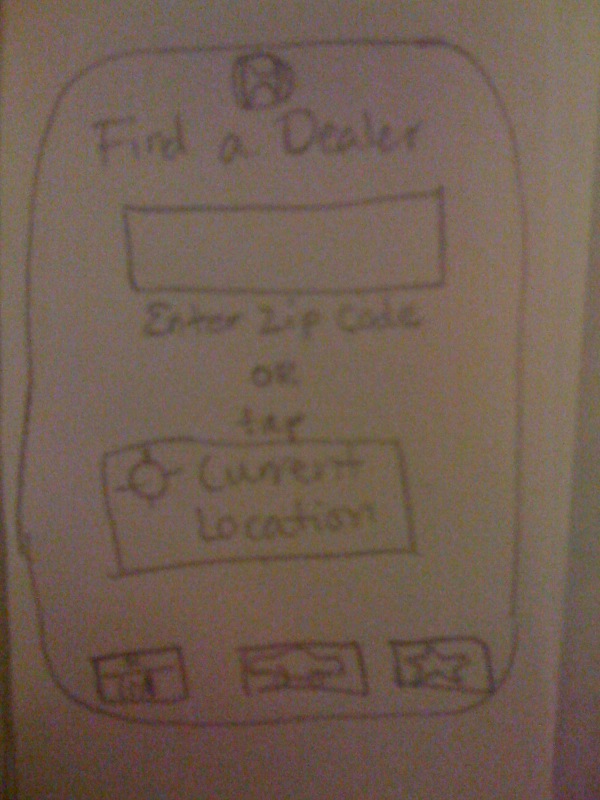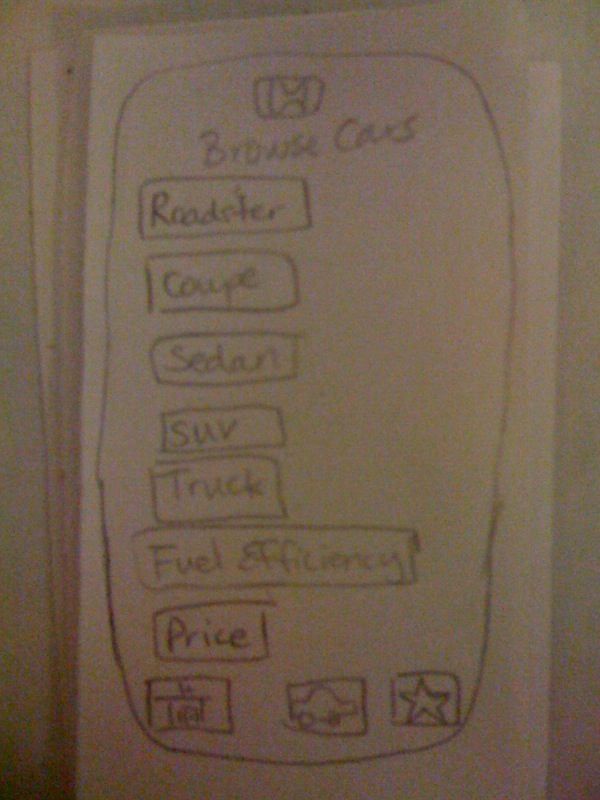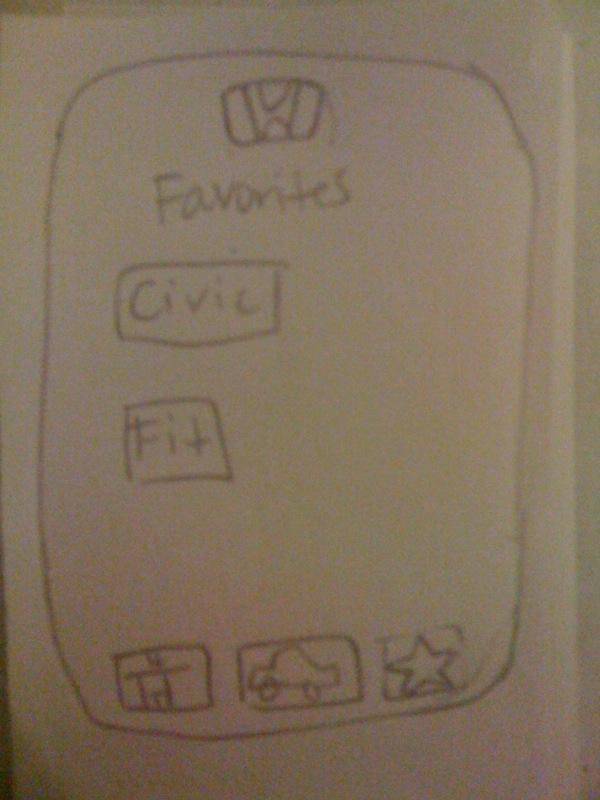 ---