CellPhoneMusicPlayer-CuongNgo
From CS160 User Interfaces Sp09
Design #1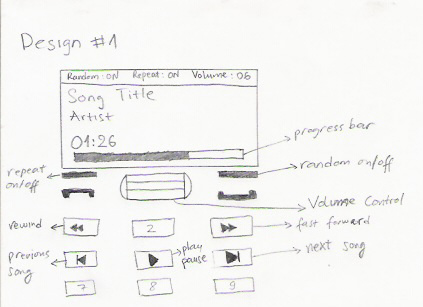 Description
This design allows quick access to the functions supported by the music player. The number keypad becomes the controls when the music player is on.
Advantages
Require the least number of button presses
Easy to keep track of applied settings (random, repeat, volume)
Disadvantages
Might take some time to get used to the buttons
Design #2 (PREFERRED)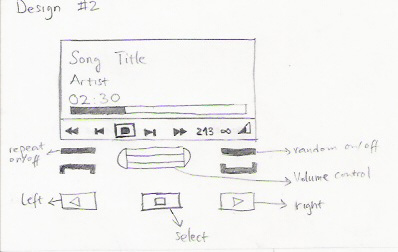 I prefer this design to the other two. I can adjust the settings (random, repeat, volume) quickly by pressing the left/right buttons and scrolling the jog dial. The status icons are informative.
Description
This interface displays all the controls and settings directly on the screen.
Advantages
Descriptive icons
Easy to adjust settings
Disadvantages
Require more button presses
Design #3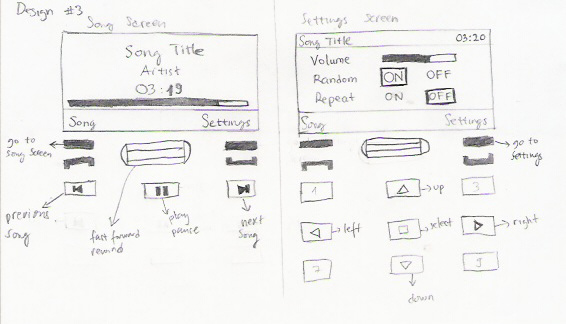 Description
This design takes advantage of the left/right buttons to navigate between the song and settings screens.
Advantages
Disadvantages
Hard to know and/or keep track of what settings (random, repeat, volume) are applied
The number keypad can be confusing when used between screens
---